SPECIAL RATES FOR EXPORT SHIPMENTS IN CONTAINERS FROM B.ABBAS TO ALL MAIN PORTS OF CHINA.
One Touch Of DMZ SHIPPING
The Top Management of DMZ Shipping is having long experience (over 35 years ) in shipping industry. Their expert is carriage of containers  , Bulk and General cargo in different type of ships.DMZ Shipping group is providing all kind of services including consultation and forwarding and brokerage in making fair charter party agreements with reliable Owners of ships.
The advantage of DMZ Shipping is their close contacts with reputable Owners and their long term experience is shipping industry in obtaining competitive rates.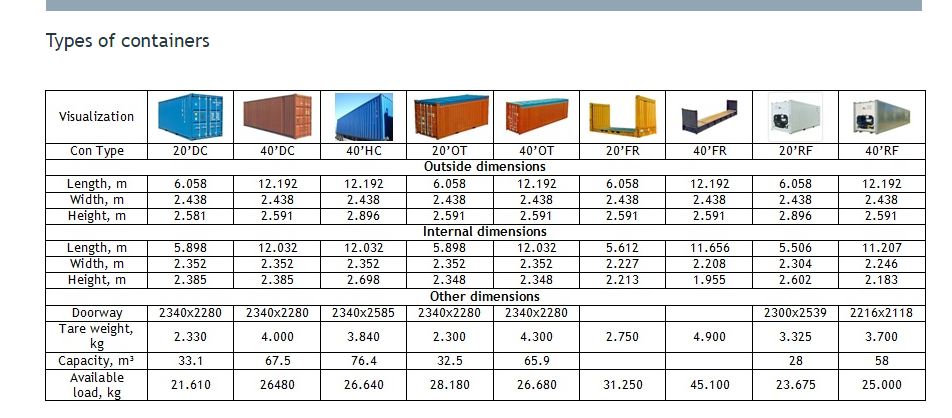 Above are standard inner and outer dimensions of containers worldwide.

Above are sinzes of HDASCO Containers.